Regular supplies of standard and custom components delivered directly to their production lines
Regular supplies of standard and custom components delivered directly to their production lines
The Custom Component Service
Absolute availability of parts minimizes downtime, increases production and reduces costs. Daily deliveries reduce inventory and overhead. By not having to check stocks, staff costs are cut and production levels are maintained. Electronic order processing eliminates paperwork and reduces administration costs.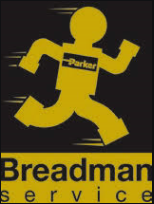 Periodic deliveries to the production line
The components can be combined into kits before delivery
Maybe you were looking for:
Parker Lleida, Parker Lleida store, Parker spare parts, Lleida hydraulic supplies, Parker emergency service, hose replacement.