PARKER TRACKING SYSTEM (PTS)
Flexible registration and replacement program developed by Parker and offered through its distributors
PARKER TRACKING SYSTEM (PTS)
Flexible registration and replacement program developed by Parker and offered through its distributors
Flexible registration and replacement program developed by Parker
Understanding that breakdowns can be frustrating and costly, Parker has developed PTS to help you deliver outstanding service when you need it most. 
PTS enters the tag information into a global web that stores each coded flexible. The system is accessible to authorized distributors, such as Cohiner.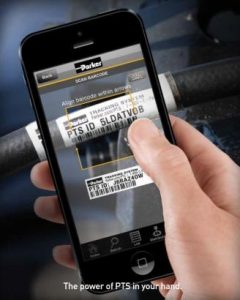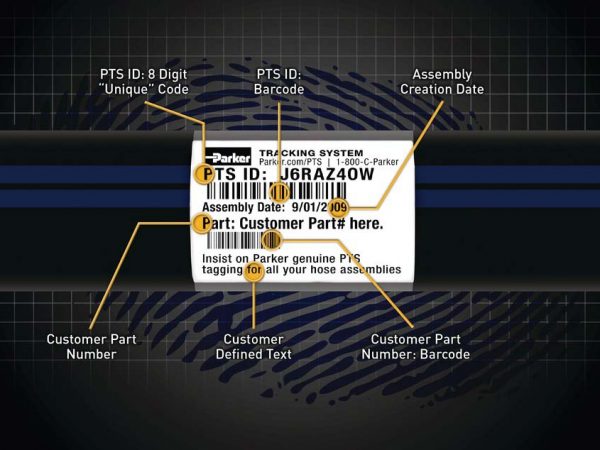 PTS IDs are unique to each flexible so spare parts are always easy and accurate. 

Barcodes speed up product identification and work with the PTS Mobile App.

Each tag contains a date as a maintenance reminder. 

The labels can contain customer data and replacement options that the user can customize.
Buy your replacement and have it in your hand before removing the old one
Replacement by phone or via
PTS Mobile App
Your replacement is manufactured using only your PTS ID on the label. No need to carry your old flexible
Maybe you were looking for:
Parker Lleida, Parker Lleida store, Parker spare parts, Lleida hydraulic supplies, Parker emergency service, hose replacement.