Preparation by order and grouping of pieces
Preparation by order and grouping of pieces
Grouping of pieces to order
Reduction in the number of suppliers. Reduced stocks, thus preventing the accumulation of obsolete items. Optimized management (stock and supplies). Simplified and optimized order management. Higher productivity.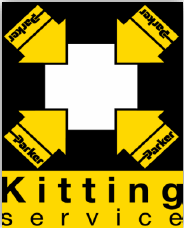 Identification of your specific needs
Creation of component kits delivered under a single reference
Delivery to the warehouse
The kits can be delivered to your warehouse or assembly line
The packaging and grouping are carefully considered according to their needs and the use of the components
Maybe you were looking for:
Parker Lleida, Parker Lleida store, Parker spare parts, Lleida hydraulic supplies, Parker emergency service, hose replacement.